Siskiyou Pet Care – Daycare Accommodations

Did you know that there are benefits to Daycare?
Daycare isn't just a place for your dog to stay and be supervised when you are away…
Adding Daycare into your dog's routine whether you are at work, out shopping, having maintenance done at home, or spending the day at a non pet friendly location has drastic positive effects on your dog and your relationship!
Our customers like Daycare because…
My dog doesn't have to be home alone all day.
I feel better knowing my dog exercises and gets lots of love while I'm away.
My dog falls asleep in the car on the way home.
My dog is happily tuckered out the rest of the evening and sleeps great!
My dog gets so excited when we pull in to Daycare!
Daycare saves you money…
Dogs tend to chew up shoes, clothing and furniture when left alone
Puppies and senior dogs can't go without potty breaks all day. Constantly cleaning carpets gets expensive!
Repairs to walls, baseboards, and furnature
Vet bills to remove ingested items or from accidents can cost you $$$$'s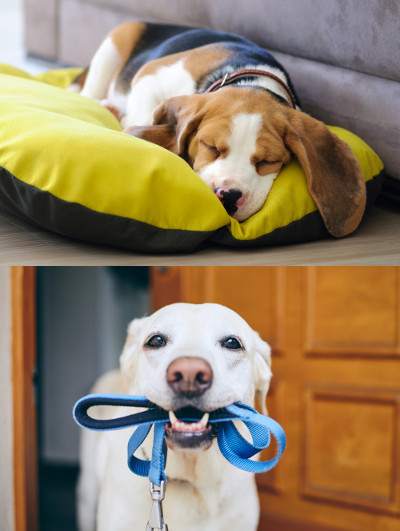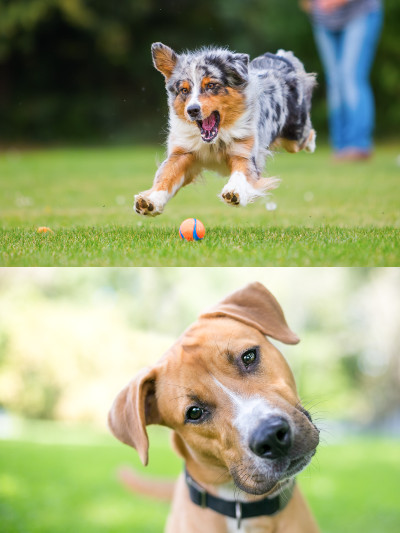 Having your dog at Daycare protects them From…
Getting loose and running away
Ingesting something dangerous
Getting too hot or too cold
Loneliness and separation anxiety
All of our guests' experience…
Safe, clean and spacious suites
Cots and bedding for rest times
A minimum of 4 long potty breaks per day
Lots of time in our indoor or outdoor play areas (weather permitting)
Snacks and treats, meals if needed
Facility is climate controlled with a fresh air exchange system
Careful monitoring of feeding, elimination, and behavior
Secure exercise and play areas
Prices:
Daycare:
$25/Day
Packages Available/ Additional Dogs:
$10 Each
Other Extras such as Picture Updates, Stuffed Kong, Lick Mat, Extended Play Time, and more are available on our Booking Website.
Hours:
Monday-Sunday 8am-5pm (Closed 12pm-2pm)
(Closed for Daycare on major holidays)
Or give us a call at (530)643-3348 and one of our guest service professionals will help you set up a profile.
*Requesting a reservation doesn't automatically reserve the booking. You will receive a confirmation email booking your reservation, denying it, or placing you on our waitlist. You may be denied due to lack of space, no proof of vaccines, or pets behavior. Safety is our number one priority.
Proof of current vaccines are required at time of booking. Siskiyou Pet Care Requires current Rabies, Parvo/Distemper (DHPP), and Bordatella also called Kennel Cough. At this time, Siskiyou Pet Care doesn't require The Canine Influenza Vaccine. Speak to your Veterinarian for their recommendation.